How to be a full-time writer (when you're already a full-time everything else)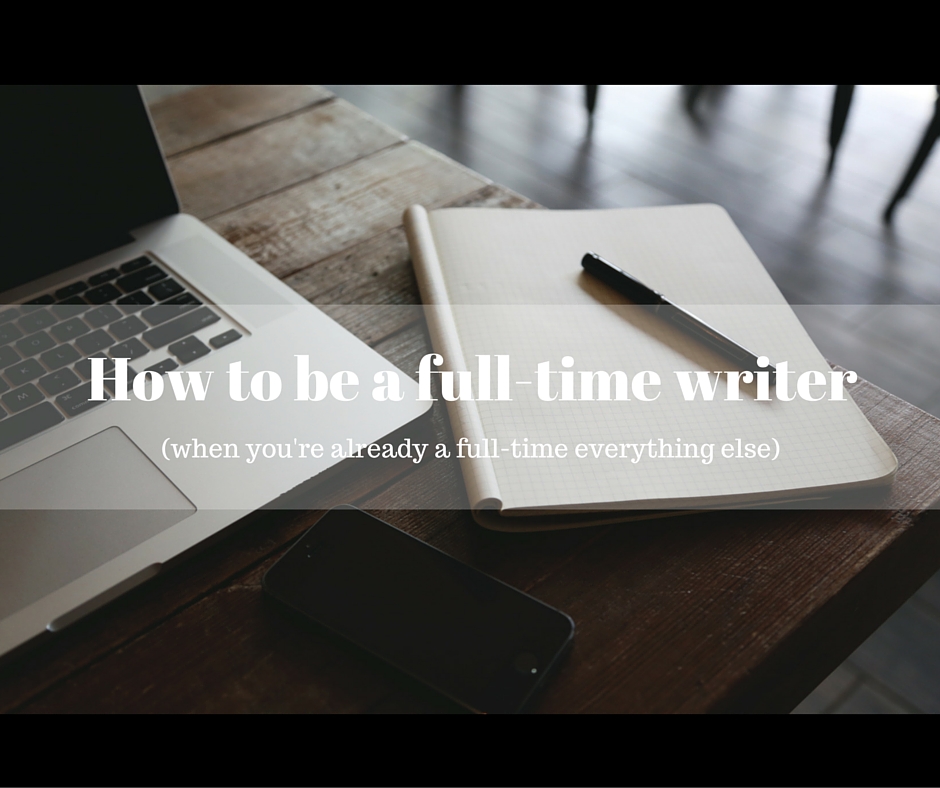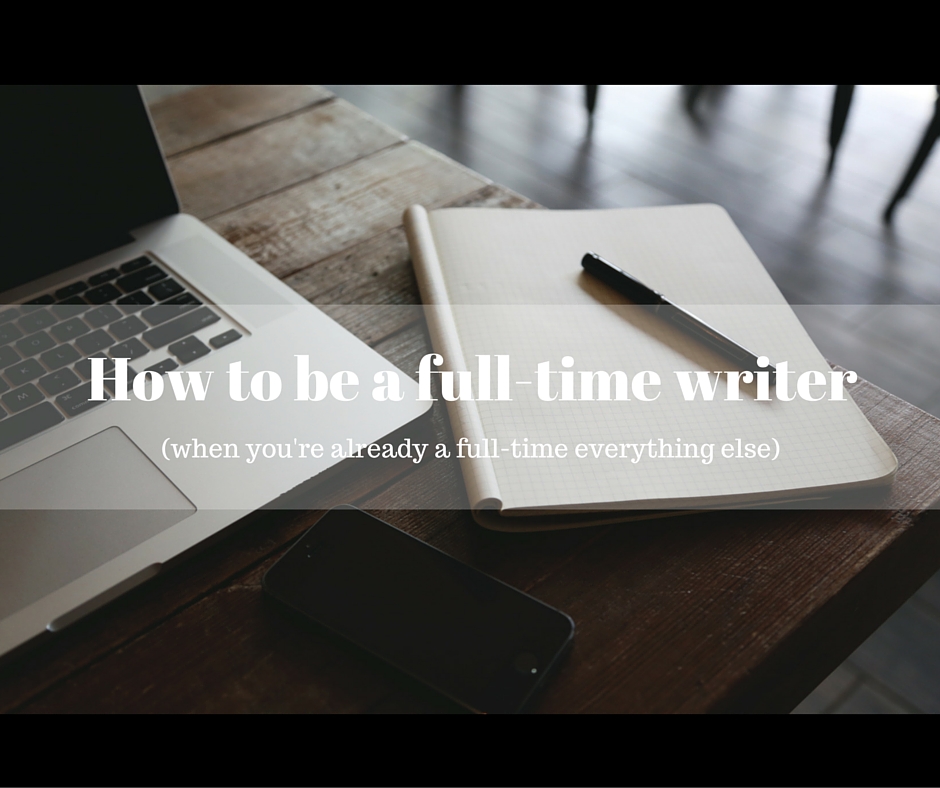 How to be a full-time writer (when you're already a full-time everything else)
Take on your writing life while still being a parent, daughter, son, spouse, friend, manager and all other hats you wear.
You want to be a writer. Maybe you already identify as one. But you're being pulled in so many other directions that your writing practice is the first to be cut from your day.
Don't treat your creative writing practice like public school systems treat music programs. Everyone in your life benefits when you take the time to create.
Through this four-part e-course, you'll establish a valuable creative writing practice without neglecting your myriad unrelated duties as a parent, daughter, son, spouse, friend, manager, co-worker ... The list goes on. You make time to give yourself to others -- Shouldn't you get a percentage of yourself, too?
Module 1

Plan your writing in advance so you can sit and immediately get to work: how to outline, capture magic (i.e. ideas) and what it means to educate your writing.
Module 2

Assemble your tools, including the right books to read, apps to download, workshops to attend, experts to become acquainted with and Twitter chats to participate in.
Module 3

Examine your energy levels, and learn to work with your body clock instead of against it. We'll talk about how a 5 a.m. call time for creative writing may be setting you up for disaster (duh) and how to find the right space (physically, emotionally, etc.) for you, my sweet unicorn.
Module 4

Take on exactly what you can handle -- maybe that's a paragraph a day or 5,000 words a week -- including a rest day.
**BONUS**

On that writing rest day, spend an hour scoping out your social media plan using easy tools that keep you active on social while you're running the show in all other aspects of your life. (What happened to resting?)
Frequently asked questions
When does this course start and finish?
There are no start and end dates for this self-paced, online course! That being said, I do recommend you commit to your own timeline for completing it. Writing is all about commitment and dedication, after all (as well as nouns, verbs and neighbors with an ax to grind).
How long will I be able to access this course?
Is forever OK? Once enrolling, you have unlimited access to this course for as long as you'd like so you can refer back to it as your work continues.
What is your refund policy?
Since this course is digital and accessed instantly, there are no refunds!
Start improving your writing practice now!